Who We Help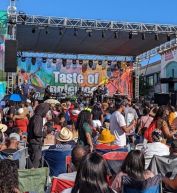 Who we help:
We help all cancer patients and survivors.
Engaging with music betters our mental and emotional health and well-being.
Examples can include but are not limited to:
Listening to music, moving to music, and singing. The best part of this journey is that you don't have to be musically talented to reap the benefits; everyone has the possibility to improve upon there wellbeing.